Benefits and Challenges of Virtual Clinical Trials
Clinical trials are often unsuccessful or incomplete due to the huge costs and other issues associated with recruitment and keeping patients enrolled until the study ends for the purpose of drug approval. Sponsors are beginning to look with great interest for alternatives presented by virtual or remote clinical approach. Virtual trials are at experimentation stage in the clinical industry but can progress in the future with extensive practice.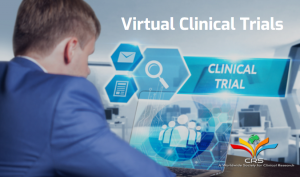 Pharma based Technology Partnerships
First internet-based trial conducted through online surveys with patients in 2001 by Eli Lilly was used to investigate erectile dysfunction of the drug tadalafil. The pioneering trial by Pfizer to conduct a remote clinical trial in 2011 on Electronic Monitoring of Overactive Bladder Treatment Experience (REMOTE) recruited and enrolled patients using web. The concern of reluctant older target population to use technology was the major reason for recruitment failure. Since then the scenario has changed significantly in the process of providing vital e-learning to successfully distribute and deliver blinded investigational drugs to patients using mobile and web-based tools or platforms for data capture. 
Clinical trials have evolved with benefits of virtual approach to overpower the existing challenges. The mobile technology research company called Science 37 has partnered with Sanofi and Novartis with the focus of communicating between patients and trial staff via  telemedicine devices and  mobile phones rather than onsite visits. It has been reported that the retention rate for virtual trials is 97 percent which is completed faster than traditional trials. Superior virtual trials have the ability to include patients from diverse locations or regions and socio-economic backgrounds in comparison to clinic sites or traditional hospitals.
Challenges Associated With Virtual Trials
The persistent challenges of virtual clinical trials slow down the adoption into clinical research studies. The issues of pervasive conservative corporate culture, handling large amounts of collected data and reliability to regulators make full adoption of virtual trials difficult for industrial experts. 
Technological failure:
Procuring meaningful data and ensuring the functioning of technological devices such as sensors is a major challenge. Expert technicians are necessary to monitor equipment, reduce risks associated with data loss and ensure optimum operation.
Data accuracy:
Integrity of data formulates the main reticence of virtual trials in the industry and lack of personal dealing of clinicians with patients affects the standards of treatment or care.
Conservative approach:
The conservatism of corporate executives and concern with the quality of data generated or collected offsite is one of the critical stumbling blocks in Drug Development. Sponsor companies are reluctant to divert completely towards virtual initiative without accounting for the data. Offline conventional channels work better for certain diseases depending on severity level than the online channels.
Benefits of Virtual Trials
Virtual trials are better suited for chronic diseases and less interventional observational studies including endocrinology, respiratory, dermatology, gastrointestinal, immunology and cardiovascular diseases. The choice to conduct virtual trials has many advantages even though trial sites remain an important and essential component of clinical trials. The benefits of virtual trial include better cost efficiencies, patient engagement, improved data capture and empowered research teams. 
Better patient engagement:
Patient-centric virtual trials are found to be more appealing over traditional trials due to reduce time and cost of travelling to trial sites. They are safer and more comfortable, grant reprieve and greater access for patient's to receive treatment, especially those with mobility issues. Virtual trials allow patients to volunteer from home ensuring willing participation and greater access of physician and trial staff to increased number of patients.
Cost efficiencies:
The major benefit of cost savings for trial staff based at a single site or reducing number of sites in multi-site trials is significantly lowering the operating costs.
Improved data capture and collection:
Data capture platform of virtual trials are growing with increasing number at patients recruited. The inevitable concern of technological expertise is to provide support and increase understanding of technology. Virtual trials are expected to develop into new and powerful means of collecting data. The study benefits data collection by meeting timelines at a faster rate with better safety reviews for new endpoints and measures.
Empowered research teams:
New therapies take long time to enter the market since less than 5 percent of patients participate in clinical research and 49 percent drop out before the study ends. Virtual trials clearly can make patient participation simpler, thus, benefiting the research team. Remotely-based principal investigator and virtual care team gather data from more patients constantly resulting in better physician oversight and ability without onsite visits. The technology underpinning virtual trials with notifications, reporting and scheduling functions makes the job simpler for researchers by removing tedious administrative duties. 
Pressure on trial sites relieved:
Fierce competition for sites with added burden from late-phase studies makes virtual trials attractive. Gathering patient data at home helps guarantee patient retention and trial compliance. Traditional site-based model are required in certain studies, thus opting for a hybrid approach can maximize the benefits. The important qualification for virtual trial support requires sponsors to partner with Clinical research organisation (CROs) or technology vendors to ensure easy use of technology and accurate compilation of patient data. 
The results of a 12-week randomized double-blind and placebo-controlled trial of experimental acne drug by AOBiome Therapeutics showed that the drug spray containing good bacteria was safe and effective. The unique aspect of the largely unremarkable trial conducted remotely had trial managers recruit 372 participants through online ads and social media which were screened from more than 8,000 people and treatment drugs delivered to the final participants via mail. Patients were able to use smartphones to photograph acne which were reviewed and communicated with the study staff through video conferencing.