Which is More Effective for Children's Cough, Placebos or No Treatment?
Researchers from Peen state of Medicine have identified that a placebo is more efficient than no treatment or "watchful waiting" for young kid's cough symptoms. The outcomes of the research, which are presented in JAMA Pediatrics, also identified that agave nectar is much more effective than no treatment.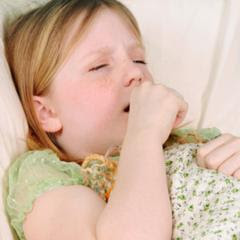 Cough is one of the most frequent causes for kids to see a physician. Even though OTC drugs are accessible to treat coughs and colds in young kids, there is small proof to support them.
Due to the fact of this absence of evidence, along with some safety issues, the Food and Drug Administration (FDA) do not suggest the use of these OTC drugs in kids below 2 years old.
In 2008, during a voluntary change announced by the Consumer Healthcare Products Association, most producers of these remedies included alerts on their product labels stating the drugs should not be used in kids below the age of 4 years.
However, in the absence of efficient therapies for cough in young kids, physicians report feeling pressured by parents to recommend antibiotics, though these medicines do not affect the viruses that lead to colds and coughs.
"Doctors typically tell parents, 'Do not give your child anything,' or at most give them acetaminophen or ibuprofen," says Dr. Ian Paul, professor of paediatrics. "We know that when kids become ill they can not sleep properly, and parents are disappointed that they cannot do anything to help."
A earlier research from Dr. Paul and the Penn State team – the results of which were duplicated by other scientists – identified that honey was more efficient than a placebo for dealing with children's coughs.
However, honey is connected with risks of infant botulism in kids below the age of 1 year. For their new research, the scientists viewed at agave nectar as a therapy for young kids, which shares some properties with honey and has no identified threat of infant botulism.
Both agave nectar and placebo enhanced symptoms similarly
The scientists enrolled 119 kids aged 2-47 months from two general pediatric practices who had non-specific acute cough, night-time signs and who were unwell for 1 week or less.
The kids were provided either commercially accessible grape-flavored agave nectar, grape-flavored water or no treatment. Information on cough consistency, cough seriousness and child and parent sleep quality were reported by the parents.
The study identified that both agave nectar and the grape-flavored placebo enhanced cough symptoms greater than no treatment and that there were no considerable variations in effectiveness between the two.
In a small but considerable subgroup of 30 kids under the age of 1 year, however, agave nectar was much more effective than the placebo. The scientists revealed rare adverse outcomes among both the agave nectar and placebo groups.
Dr. Paul explains the outcomes:
"We identified that placebo was superior than doing nothing. For kids below age 1, for which there is no other choice, the results may be particularly essential.
Probably this is a case where providing a placebo, like agave nectar or sugar water, can assist parents and their children get through this frustrating condition. This is a discussion that the pediatric community and parents are going to have to have."
The scientists acknowledge that, due to the fact the study depends on parents reporting symptoms, there is a factor of subjectivity in the outcomes. However, they claim that this may not be a restriction of the research as "health care experts and parents often make choices based on subjective evaluation of symptom severity.