US FDA Finalizes Guidance on Post-market Device Surveillance
US regulatory authority Food and Drug Administration (FDA) on 27th May finalized guidance (5 years following draft guidance was first launched) for device manufacturers on its interpretation of the law with respect to post-market surveillance of specific class II or class III devices.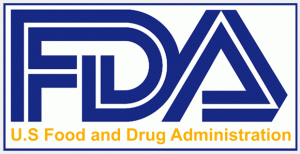 The guidance occurs as the Government Accountability Office (GAO) stated previous October that 90 percent of the post-market surveillance studies FDA ordered throughout the last 7 years were classified as inactive, however some of these studies were included to other ongoing studies.
Very recently, FDA provided a warning letter to Argo Medical Technologies, an Israel based company, after its inability to perform such post-market surveillance studies for its device intended to assist people with spinal cord injuries.
The Federal Food, Drug, and Cosmetic Act (FD&C Act) presents FDA with the power to require manufacturers to perform post-market surveillance of specific class II or class III devices, however FDA notices that post-market surveillance is not an alternative for acquiring the essential premarket information to support 510(k) approval, PMA, HDE, or PDP approval, or grant of de novo order.
Furthermore, the Food and Drug Administration Safety and Innovation Act (FDASIA) even more described that the agency may issue a post-market surveillance order during the time of device acceptance or any time afterwards. Under what is well-known as a "522 order" FDA can call on firms to perform such post-market surveillance studies.
The 522 order needs that a company begin post-market surveillance no later than 15 months following the day the order is given.
11 responses on the draft version of the guidance provided industry group AdvaMed criticizing the vagueness of the draft, while Johnson & Johnson desired more info on the kinds of devices that won't be subject to such studies.
Guidance for Industry and FDA Staff: Postmarket Surveillance Under Section 522 of the Federal Food, Drug, and Cosmetic Act