Tamoxifen Decreased Breast Cancers Rates by Nearly 35% in Last Two Decades
A new study presented in The Lancet Oncology discovers that, for the past 2 decades, the preventive effects of the breast cancer drug tamoxifen have continued to be constant, having decreased breast cancer rates by nearly 35%.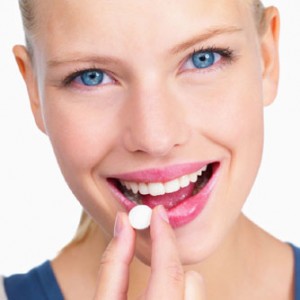 "Tamoxifen is a well-known and effective therapy for specific breast cancers, but we now have proof of its extremely long-term preventive advantages," says led author Prof. Jack Cuzick.
"The preventive impact of tamoxifen is extremely significant with a decrease in breast cancer rates of about 35%," he adds, "and this effect has stayed strong and unabated for 2 decades."
The new study extended upon the International Breast Cancer Intervention Study (IBIS-I), which considered the extended dangers and advantages of using tamoxifen to protect against breast cancer in women regarded to be at high risk. The IBIS-I participants were around 7,150 pre- and post-menopausal women older between 35 and 70, the majority of them had a family record of breast cancer.
In IBIS-I, the females were randomized to get either 20 mg of tamoxifen or a placebo daily for 5 years. The health of all individuals was supervised after therapy was finished, with an average follow-up time of 16 years (the optimum follow-up was at 22 years).
In the prolonged study, which was provided at the San Antonio Breast Cancer Symposium, it is unveiled that 251 females in the tamoxifen group and 350 females in the placebo group developed breast cancer. This works out as a decreased rate of breast cancer in the tamoxifen group of 29%.
The approximated risk of developing breast cancer following 2 decades of follow-up was identified to be 8% among the tamoxifen group, in comparison with 12% in the placebo group.
Women using tamoxifen 'at enhanced risk for endometrial cancer'
On the other hand, this advantage was reduced among women who had taken hormone replacement therapy while in the 5 years of therapy with tamoxifen.
Also, the females who took tamoxifen were at enhanced risk of endometrial cancer. Endometrial cancer which is a well-known side effect of tamoxifen – was 3.8 times more frequent in the tamoxifen group during therapy, although the investigators discovered no enhanced threat in the follow-up period. 5 women in the tamoxifen group died from endometrial cancer.
The investigators did not discover a considerable decrease in deaths particular to breast cancer after treatment with tamoxifen. Deaths from other reasons were comparable across both groups.
The prolonged IBIS-I study follows the initial outcomes of the IBIS-II trial, which were published past year. That study revealed that using the aromatase inhibitor anastrozole for a time of 5 years decreased the risk of breast cancer among post-menopausal, high-risk females by 53%, in comparison with females who had taken a placebo.
Commenting on the team outcomes Prof. Cuzick states that :
"We wish these outcomes will stimulate more women, especially younger women, to think about therapy choices for breast cancer prevention if they have a family record of the disease or other significant risk factors."
Breast cancer is the very frequent cancer in women, with an approximated 1.6 million cases per year globally. However, Prof. Cuzick says there has been a very clear and ongoing reduction in breast cancer rates, even though there has not yet been a decrease in breast cancer deaths.