Students who are currently enrolled in an academic program in any area of study are eligible for Student Membership. Student Membership benefits have been tailored to the needs of students who would like to pursue a career in Clinical Research and Translational Medicine. This membership can apply to students who are not in any active employment and are pursuing their undergraduate, post-graduate, doctorate degree, or are enrolled in a school of professional studies (If you are employed while you are enrolled in an academic program you may be eligible for CRS Associate or Professional Membership).
To be considered eligible for Student Membership, applicants must be able to provide proof of enrollment as either a full-time student in an accredited college or university or a part-time student in any scientific discipline in an academic institution of good standing. The proof must be either uploaded while applying online for student membership or must be sent to membership@clinicalresearchsociety.org by the applicant within 7 working days of the date of online application. Documents such as the following can serve as the required proof:
– Official document from the academic body stating student status
– College/Institute/University identity document clearly stating the dates of validity
Failure to furnish a proof of student status will result in cancellation of membership application.
Once a student has completed the academic program or is no longer enrolled in the institution, the Associate or Professional member rate (as applicable) will apply at the next renewal cycle.
Student Membership Benefits
Following are some valuable benefits of Student Membership:
– Emerging Clinical Research Professional (ECRP) Certification
CRS student members are automatically enrolled in the 'Emerging Clinical Research Professional' (ECRP) Certification. This certification covers training in all basic areas of clinical research and equips students with the knowledge required to start their career as a clinical research professional.
Upon successfully qualifying the ECRP Certification Examination a certificate confirming the member's status of 'Certified ECRP Professional' is sent by post. The soft copy of the certificate may also be available for download by the member. The ECRP certification is valid for two years and can be upgraded to CRA/CRC/CRP certifications. For more information about the ECRP certification please click here
– Access to CRS Discussion Forum including Jobs Section
All CRS members are provided with an opportunity to register and access all areas of our online discussion forum. The CRS Forum is a huge resource of knowledge in the form of contributions made by thousands of members. The forum is moderated by experts from academia and the industry. As of today, the CRS Discussion Forum has over 40,000 discussions that our members are benefiting from. The jobs section of the CRS Forum provides latest opportunities in clinical research in various countries.
– Scholarship Program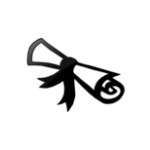 Student Members can compete for various scholarships at the graduate, pre-doctoral, doctoral, or post-doctoral levels. Scholarship may include a portion of tuition fee, accommodation or a stipend. Scholarship towards student exchange programs in institutions of higher learning in over 50 countries are available. Once you become a CRS Member, you can request for a CRS scholarship kit/application form for more information.

– Discounted Rates For Other Certification Programs and Annual Meeting Attendance
Members enjoy preferential rates for other Certification Programs that the society runs. Members also get discounts for attending CRS events such as the Annual Meeting.
– Access to Periodic Trainings with Certifications
CRS regularly conducts web-based or classroom based continuing education programs. Members enjoy access to these webinars and other programs free of cost.
– Periodic Newsletters and Job Updates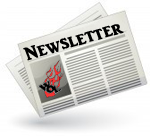 CRS Members can subscribe to "CRS Outlook" and other updates from the clinical research enterprise. Members can avail an opportunity to write an article or present a perspective in the CRS Outlook. Student members also derive great benefit from routine job updates that are sent to their registered email ids.
– Networking Opportunities
Be it the CRS Forum, webinars or the Annual Meeting, CRS Members can make use of the society platform to network with other professionals and organizations. CRS facilitates such interactions for our members and we assist our members if they seek our assistance in such endeavors.
Membership Fee
Students can become members at variable rates based upon the nationality of the applicant. Annual membership fee is USD 60/- for students from developing countries and USD 95/- for students from developed countries. Countries have been classified as developed or developing based on the recommendations of the World Bank. The membership application wizard automatically determines your dues based upon your stated nationality. Membership fee can be conveniently paid using credit card, debit card, netbanking, paypal, cheque or demand draft.


Applications currently closed.