Restoring Testosterone instead of Replacing it can Help Protect a Man's Fertility
According to recent study results presented in BJU International, restoring testosterone production in males might be as useful as replacing it, without impacting their fertility. Two phase III clinical studies indicate that a drug that restores the body's natural production of testosterone has no adverse effect on a man's sperm count while a topical testosterone gel leads to a considerable drop. These new findings could completely change the way men are handled for treatment of reduced testosterone.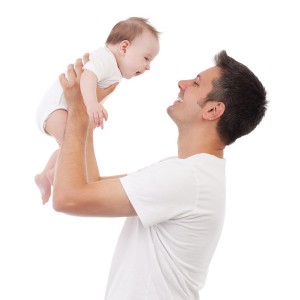 While testosterone replacement therapy (TRT) can increase men's energy levels, sexual interest, and mood, the therapy can fool the body into considering that it is generating sufficient testosterone, so that it in turn begins producing less of its own. This can cause a significant lowering of the sperm count leading to infertility, because the body requires its own testosterone to produce sperm.
An alternate method to testosterone replacement is dependent on restoring the human body's natural production of testosterone with medication identical to those used to assist women for ovulation.
Edward Kim, MD, urologist at the University of Tennessee Medical Center  and his colleagues compared a drug, known as Enclomiphene citrate, with TRT (Androgel) in obese men with lower testosterone, or hypogonadism. In the randomized research, 44 men started on 12.5 mg of oral enclomiphene citrate every day, with 25 men being up-titrated to 25 mg; 42 men were prescribed a topical 1.62 % AndroGel; and 41 men a placebo. Over five months, individuals had 10 clinic visits with one overnight stay.
The researchers identified that Enclomiphene citrate restored blood testosterone amounts to regular following 16 weeks while maintaining sperm concentrations, while Androgel restored blood testosterone levels but triggered marked reductions in sperm levels by suppressing the function of the testes.
Leaving comments on their research Dr. Kim said,
"One of the basic tenets in medication is to do no harm. As this research has shown in a randomized, double-blind, double-dummy, placebo-controlled manner, exogenous testosterone treatment with Androgel can definitely reduce sperm production and possibly effect fertility."  "This research proved that Enclomiphene can maintain spermatogenesis while repairing testosterone levels to normal."