Reasons Not to Worry About Ebola in the US
Reason I
Out of 9 individuals who have been treated for Ebola in the U.S, only one, Liberian Thomas Eric Duncan, has died. Other 8 people Dr. Kent Brantly, an un-named WHO physician, Dr. Rick Sacra, healthcare employee Nancy Writebol, cameraman Ashoka Mukpo, Amber Vinson and Dallas nurses Nina Pham are all free from ebola. Dr. Craig Spencer, the physician recently diagnosed in New York City, is improving.
Read more about CDC Issues Updated Guidance on Ebola Monitoring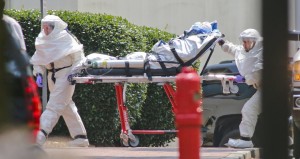 Reason II
According to US health care authorities 43 individuals who had direct or indirect contact with Duncan have been announced free from Ebola. Overall of 48 individuals have passed the 21-day isolation period that came to a self-enforced quarantine for some, and a more serious state-ordered isolate for other people. An extra 120 individuals are being supervised until Nov. 7.
Patrick Sawyer, an advisor for the Liberian Ministry of Finance, died of Ebola at Lagos airport few months ago. Even though he did not exhibit Ebola symptoms when he boarded the plane, when he arrived in Nigeria he was vomiting and had diarrhea. There were about 200 other travelers on the flight, but not one came down with the Ebola.
 Read more about  One More Ebola Positive Case in United States
Reason III
Four individuals who resided in the same apartment as Duncan, who were nearer to an Ebola sufferer than you will most likely ever be when riding the subway or other mass transportation, are free from Ebola. This involves his fiancée Louise Troh and Timothy, Troh's 13-year old kid, along with two men in their twenties who resided with Duncan.
Troh shared a bed room with Duncan while he was symptomatic, and she reportedly looked after him while he was sweating, had a high temperature, and had diarrhea.
Reason IV
Nina Pham, a 26-year-old health professional who was infected while looking after for Duncan at Texas Health Presbyterian Hospital, has been announced Ebola-free and has been released from the NIH's Clinical Center. Amber Vinson, the other health professional infected with Ebola in Dallas soon after caring for Duncan, who was being taken care of at Emory University Hospital, has also been released. Specified tests show that Teresa Romero Ramos, a Spanish medical assistant attacked with Ebola, has also been healed of the virus, with respect to physicians at Madrid's Carlos III hospital. Romero's partner and 14 other individuals who came in contact with her when she experienced feverish and who were put in the hospital for observation —have not displayed Ebola symptoms. Ten of them were released on Monday.
Reason V
Lastly, Senegal and Nigeria were recently announced Ebola-free after sporadic cases in which travellers came from other nations carrying the disease.
If these two West African countries can stop Ebola with appropriate supervising and contact tracing, along with correct and consistent use of personal safety gear, the United States will be capable to stop the Ebola virus before it turns into a crisis U.S, too.