Any individual who is currently employed or was employed in the last five years in a capacity where he/she assumed any direct responsibility related to the conduct of clinical research is eligible for Professional Membership.
Professional Membership Benefits
Following are the more valuable benefits of Professional Membership:
– Access to the CRS Discussion Forum
Upon successful payment of membership fee, you will be provided with the opportunity to register and access all areas of our online forum. The CRS Forum is a huge resource of knowledge in the form of contributions made by thousands of members. The forum is moderated by experts from academia and the industry. As of today, the CRS Forum has over 40,000 discussions that our members are benefiting from.
– GCP Training & Certification
Professional membership comes with an online GCP Training & Certification Program. After your membership is confirmed, you will be enrolled in this GCP Training & Certification Program. The curriculum of this program is designed and prepared by individuals who assume significant stakeholder roles in the clinical research enterprise. The idea is to bring superior quality Good Clinical Practice Training and Certification at an affordable cost and through a friendly and convenient delivery method. Our endeavor is to create expertise in the candidate not only in the area of ICH GCP but also a broad overview of the essential aspects of clinical research not limited to guidelines and regulations. This online GCP Training Course also attempts to test the candidate's ability to apply their knowledge in real life situations where they will have to take decisions based upon their understanding of research methodology, and applicable local and international guidelines/regulations. Upon completion of the GCP Training Course, members can schedule the GCP Certification Examination as per their convenience. The Certification Exam is an ideal way to asses and confirm the candidates' knowledge of research methods, internationally accepted regulations and core concepts including those of ethics in clinical research.
Upon successfully qualifying the GCP Certification Examination a GCP Certificate confirming the candidates status of 'Certified GCP Professional' is sent by post. The soft copy of certificate may also be available for download by the member. The GCP certification is valid for 1 year and can be renewed at a renewal fee. Know more about the GCP Training & Certification Program here.

– Discounted Rates For Other Certification Programs and Annual Meeting Attendance
Members enjoy preferential rates for other Certification Programs that the society runs e.g. Certified Clinical Research Associate (CRS-CCRA), Certified Clinical Research Coordinator (CRS-CCRC) etc. For more information on these programs, you may visit our Certification Section here. Members also get discounts for attending CRS events such as the Annual Meeting.
– Access to Periodic Trainings with Certifications
CRS regularly conducts web-based or classroom based continuing education programs. Members enjoy access to these webinars and other programs free of cost.
– Periodic Newsletters and Updates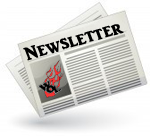 CRS Members can subscribe to "CRS Outlook" and other updates from the clinical research world. Members also can avail an opportunity to write an article or present a perspective in the CRS Outlook.
– Networking Opportunities
Be it the CRS Forum, webinars or the Annual Meeting, CRS Members can make use of the society platform to network with other professionals and organizations. CRS facilitates such interactions for our members and we assist our members if they seek our assistance in such endeavors.
Professional Membership Fee
Professional Membership is available at a variable rate based upon the nationality of the applicant. Annual membership fee is USD 95 for individuals from developing countries and USD 145 for individuals from developed countries. Countries have been classified as developed or developing based on the recommendations of the World Bank. The membership application wizard automatically determines your dues based upon your stated nationality. Membership fee can be conveniently paid using credit card, debit card, netbanking, paypal, cheque or demand draft.


Applications currently closed.