People On US-Mexico Border Afflicted with Rare Paralyzing Guillain-Barré Syndrome (GBS)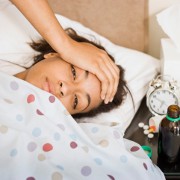 According to Arizona Health officials on Tuesday, 24 new cases of the paralyzing disease known as Guillain-Barré Syndrome (GBS) have been reported in people on both sides of the border between the US and Mexico. Since contaminated food or water could be the possible source of infection, health officials have urged people traveling to or living in the affected area to be extra cautious about personal hygiene and practice good hand washing habits.
Yuma County in the far west of Arizona in the US and the border of San Luis Rio Colorado in the state of Sonora in northern Mexico are amongst the affected areas. Until now, nearly 7 people on the US side and 17 people on the Mexican side have been found to be affected.
This latest report comprises 8 more cases from that of the 18 July week. In a statement by the Arizona Department of Health Services, officials said that GBS, which normally occurs in about 1 in 100,000 people, is now surfacing as a cluster of cases in a small geographical region along the US-Mexican border.
GBS causes inflammation in the nerves of the arms and legs, and is an acute disease of the peripheral nervous system. It originates as tingling and numbness in the fingers followed by sudden muscle weakness leading to paralysis, loss of sensation, at times pain in the arms and legs, and eventually causes respiratory problems and rarely death.
The person's own immune system attacks the nerves causing them to be damaged. GBS is not an epidemic and not transmitted from person to person. Apart from two-thirds of cases where the symptoms surfaced a few days or weeks after being sick with diarrhea or respiratory illness, scientists are perplexed with regard to what triggers such an unusual behavior of the immune system.
Symptoms may last for weeks or even months, and although most people recover completely, some suffer permanent nerve damage. More often, respiratory failure has been the cause of death in a few rare cases of GBS.
In a statement to the Reuters news agency, Joli Weiss, a foodborne disease epidemiologist with Arizona's Health Services, said that they were very concerned about GBS because it was very bizarre to have so many incidences in such a small area.
Weiss added that Arizona and Mexico health authorities were working closely to establish the source of the outbreak which could possibly be bacteria that has contaminated water or food. She said that they were examining travel records of affected people to understand what food they have been consuming and whether they were a part of large gatherings simultaneously.
In a statement last week, Office Chief of Infectious Disease at the Arizona Department of Health Services, Shoana Anderson said that they although Campylobacter bacteriaas were suspected to be the potential cause of the outbreak, they have not yet been able to confirm it in these cases.
Outreach and Education campaigns have been carried out by Sonora health officials for people living in the San Luis Rio Colorado area. Arizona Health department officials have informed doctors and hospitals to be vigilant about any alert signs of GBS and to rapidly notify health authorities regarding any potential cases.
GBS is not an epidemic and cannot be transmitted from person to person. The health department of Arizona cautioned people either traveling to or living in affected areas to observe personal hygiene and practice good hand washing habits especially after using the bathroom and also before eating. They also urged people to wash hands before and also while preparing and cooking food.