Online Pharmacies in EU Need to Display New Logo from Next Month
New guidelines to help customers in the EU recognize genuine online pharmacies are set to take effect on 1 July 2015. The guidelines need online pharmacies running in the EU to show a "common logo," and enrol with authorities in the member states they do business in.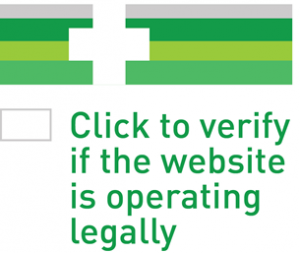 Recognizing the risk to public health and safety posed by falsified drugs offered online, European Parliament and Council in 2011 bought in the Directive 2011/62/EU, also well-known as the Falsified Medicines Directive, which offers provisions for protecting against falsified drugs from coming into legal supply chains. The name falsified drugs is used to describe any therapeutic product that has been falsified in some way, which includes counterfeit and un-licensed products, doctored supply chain record and fake labelling.
As part of its provisions, the Falsified Drugs Directive needed the European Commission (EC) to create a common logo to recognize legal online pharmacies, along with "electronic and cryptographic specifications for verification of the credibility of the logo." Additionally, the guidelines require online drug stores to display the common logo on every page relevant to online pharmaceuticals sales to the public.
Following a public consultation in 2012, the EC implemented Regulation (EU) No 699/2014 in June 2014. The regulation describes the common logo's design, which consist of green and gray horizontal lines, a white cross and a placeholder for the national flag of the member state the online pharmacy is listed in.
Approaching Deadline
Starting with the passage of Regulation (EU) No 699/2014, firms and regulators had one year to conform with the common logo and registration specifications of the Falsified Medicines Directive.
While the specifications differ from nation to nation, any member state that allows online pharmaceutical sales will need online pharmacies to enrol with a local competent authority and show the new logo by 1 July 2015