Novartis Entresto Gets Approval from US FDA
Switzerland based leading global pharmaceutical company Novartis has obtained approval from the US Food and Drug Administration (FDA) for its Entresto (sacubitril/valsartan) tablets to treat patients with heart failure with decreased ejection fraction.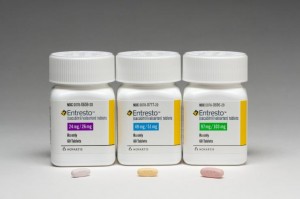 Entresto earlier known as LCZ696, will be given on prescription for people whose situation is classified NYHA class II-IV and given to decrease the possibility of cardiovascular death and heart failure hospitalization.
This heart failure medicine is an Angiotensin Receptor Neprilysin Inhibitor (ARNI) that decreases strain on the failing heart.
Taking about approval from US FDA, David Epstein, Novartis division head said
"Even with the uncertainty and high financial threat, we developed the world's biggest heart failure study to evaluate Entresto to the earlier gold standard. As an outcome, large numbers of people diagnosed with decreased ejection fraction heart failure now have a much better possibility to live more time and avoid hospital."
Entresto is two times a day medication that functions to increase the protective neuro-hormonal systems of the heart (NP system), while at the same time suppressing the dangerous system (the RAAS).
The nod from FDA was based on outcomes from the 8,442-patient PARADIGM-HF study, which shown considerable decrease in the threat of cardiovascular death vs. ACE-inhibitor enalapril.
Presently, Entresto is being evaluated by regulatory authorities across the world, which includes Canada, Switzerland and the EU.
Novartis has estimated that Entresto will achieve sales of about $5bn for the decreased ejection fraction indication, if it is accepted by regulatory agencies.