New Study Revealed that Children who Adhere to Mediterranean Diet Less probably to be Overweight or Obese
The medical community has long back recognized the health advantages of sticking to a Mediterranean diet plan. From decreasing threat of peripheral artery disease to reducing type 2 diabetes threats, it looks the healthy diet can reduce a multitude of problems. And now, scientists say kids who stick to the diet are less probably to be overweight or obese.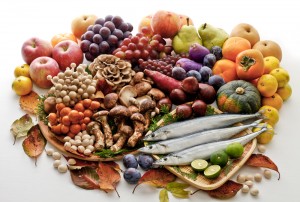 Dr. Gianluca Tognon and colleagues recently introduced their study at the European Congress on Obesity.
Their research provided data from the IDEFICS research, which was financed by the European Commission and provided data from eight European nations.
The Mediterranean diet offers top priority to consuming plant-based foods, which includes fruits and vegetables, entire grains, legumes and nuts. It also supports eating fish and chicken at least two times a week, and restricting red meat to not more than a few times a month.
One more lifestyle-based aspect of the diet concentrates on the significance of being physically active and taking meals with family and friends.
To additional examine how sticking to the Mediterranean diet effects on the health of children, the group questioned parents of kids engaged in the study with a exclusively developed questionnaire that requested how often the kids eaten 43 foods.
The scientists assessed weight, height, waist circumference and body fat proportions for the children from the 8 nations, and they also performed telephone meetings on a sub-sample of parents.
Swedish kids showed highest adherence to Mediterranean diet
Next, the group evaluated Mediterranean diet sticking by developing a scoring system, by which they gave one point for high consumption of each food group typical of the Mediterranean diet – such as fruits, nuts, cereal grains, vegetables and fish and.
They similarly allocated one point for low consumption of foods that are not part of the diet, like as dairy and meat products.
Following figuring out the scores, the scientists considered high-scoring kids as "high-adherent" and in comparison them with the other kids.
Of the eight nations, sticking to the Mediterranean-like diet was greatest in kids from Sweden, while sticking was lowest in kids from Cyprus.
Outcomes revealed that kids with high adherence to the diet were 15% less probably to be obese or overweight and were 10-15% less probably to experience significant increases in body mass index (BMI), waist circumference and body fat, in comparison with kids with low adherence.
Lead author Dr. Gianluca Tognon talks of the amazing finding that sticking to the diet was independent of geographical distribution:
"The campaign of a Mediterranean dietary design is no more a feature of Mediterranean nations. Thinking about its possible beneficial effects on obesity protection, this dietary design must be part of EU obesity prevention approaches and its campaign should be especially intense in those nations where low levels of adherence are found."
The group notes that their outcomes were independent of age, sex, socioeconomic condition or nation of residence.