National shortage of Oncology drugs causes patient suffering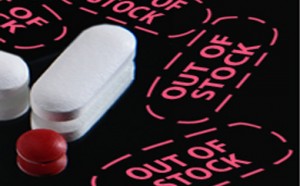 What would you do if your loved one was sick and you were not able to get hold of the requisite drugs? The nation is facing crisis in the absence of some much-needed cancer medications.
A patient at the Moffitt Cancer Center who is being infused with Fluorouracil or 5FU chemotherapy for treating colorectal cancer said, "They gave me a break for three months," says James Burns, who is spending the day at Moffitt Cancer Center getting.
Amongst the many drugs that are facing a shortage, chemotherapy drugs are the most important. The list is available on the FDA's drug shortage web site, wherein manufacturers can detail which drugs have been discontinued or have a backlog.
According to pharmacist Kelly Markey, Moffitt has adequate drug supplies to cater to current patients, "So far we've been fortunate that we haven't had to turn anyone away or do anything like decreasing their dosages or anything that would compromise their treatment for their cancer."
However, at the Pinellas County Hospital, Clarence Robust says his adult son Brigham may not be amongst the lucky ones as he is battling lymphoma cancer.
He added that his son has been battling lymphoma cancer, which has proliferated to all body parts including the chest, armpits, neck, abdomen, etc. Clarence says that even though the doctors are trying to save his son's life, they might just be helpless because they have been waiting and waiting for several weeks for a specific drug called Bleomycin. On enquiring with the doctors, he was informed that there is a national shortage of the drug.
Robust was informed that his son might succumb to the cancer, if the drug was not available.
Amongst the many cancer drugs that are on short supply or have a back order, Bleomycin, F5u, and Doxil are a few of them.
Markey says, "We're continuously monitoring the FDA's notifications, as well as other oncology lists so we can stay ahead of what's being provided."
Patients' treatment schedules are routinely monitored to understand how much of drug stock is required for the next month. However, many hospitals and smaller clinics that do not specialize in cancer treatment are in a soup as they not able to access these drugs.
Robust says that he son is too sick to be transferred to Moffitt where Bleomycin is available, and is appalled that the US is faced with such a crisis.
The FDA stated, "The most common reasons for shortages are manufacturing problems and discontinuations. The most severe shortages we have seen in 2011 involve several oncology drugs and a shortage of electrolytes. FDA is working with multiple firms on these shortages."
The FDA's drug shortage details can be access at: https://www.fda.gov/drugs/drugsafety/drugshortages/ucm050792.htm
It is saddening to know that on Tuesday, the Robust family lost their son to Cancer.