Link between Antibiotics and Risk of Cardiac Death
A new research presented in The BMJ has associated a frequently prescribed antibiotic clarithromycin – to an enhanced threat of cardiac death.
Clarithromycin is a macrolide antibiotics class drug. It is used to deal with a variety of bacterial infections, which includes sinus, pneumonia, throat infections, bronchitis and skin infections.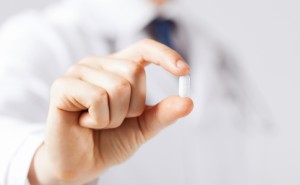 With respect to the study team – which includes senior investigator Anders Hviid, macrolide antibiotics raise the duration of the heart muscle's electrical exercise – well-known as the QT interval – which can result in abnormal heart rhythm (arrhythmia), a well-known risk factor for heart stroke and sudden cardiac failure.
But the study team notes that it is not clear how individual macrolide antibiotics impact the heart.
With this thought, they start to evaluate how clarithromycin and roxithromycin – a different macrolide antibiotic – impact the risk of cardiac death.
Clarithromycin use connected to 37 additional cardiac fatalities per 1 million courses
Hviid and study team reviewed over 5 million Danish people ages 40-74 in between 1997 and 2011. All people were obtaining 7-day therapy courses with one of 3 antibiotics: roxithromycin, clarithromycin and penicillin V – an antibiotic with no association to heart complications.
The team ruled out people with serious illness who may have had excessive risk of death at study baseline.
Throughout the research period, there were 285 cardiac fatalities. Of these, 32 happened with ongoing use of roxithromycin, and 18 happened with ongoing use of clarithromycin.
However, when the scientists accounted for aspects such as sufferers' age, gender, possibility of death at study baseline and use of other drugs, they identified that ongoing use of clarithromycin enhanced the risk of cardiac death by 77%, in comparison with ongoing penicillin V use.
This shows an overall risk of an extra 37 cardiac fatalities for every 1 million courses of clarithromycin, in comparison with every 1 million courses of penicillin V. In addition, the enhanced risk of cardiac death with ongoing clarithromycin use seemed to be more notable among women.
After adjusting for the same aspects, the team identified that past or ongoing use of roxithromycin did not raise the risk of cardiac death.
Posting comments on their outcomes, the scientists say:
"Our research expands on the accessible knowledge of the cardiac safety of macrolides, being the initial large-scale population-based observational study to display considerably enhanced cardiac risk with clarithromycin and the relative cardiac safety of roxithromycin."
They stress, however, that the overall risk of cardiac death with continuous clarithromycin use is small, for that reason doctors shouldn't yet change how they recommend this antibiotic to sufferers.
But they say that given the extensive use of clarithromycin, their findings need "urgent confirmation."
Study constraints
Hviid and peers note that their research is subject to some restrictions. For instance, they were not able to obtain sufferer data about certain aspects that may impact the risk of cardiac death, like as smoking and BMI.
The scientists were also not aware of what kind of infections the antibiotics were recommended for. However, they say, "the truth that clarithromycin and roxithromycin have basically similar indications should decrease concerns about the outcomes being influenced through an impact of infection instead of the prescribed treatment."
In addition, the team indicates that the entire rate of cardiac death in this research was low, for that reason their results were dependent on few events. "The power to recognize variations in sub-group study may have been restricted," they say.