Kansas fetches Over $700,000 in Lawsuit settlement against 2 Pharmas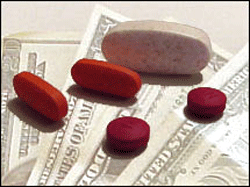 TOPEKA, Kan. (AP) — A multi-state settlement of a lawsuit against GlaxoSmithKline and SB Pharmco Puerto Rico will fetch the state of Kansas a sizeable $700,000, says Derek Schmidt Attorney General.
A $40.75 million settlement with the two pharmaceutical companies is said to bring in $701,858 to Kansas, said Schmidt in a news release on Thursday.
According to the lawsuit, the two companies were charged by the states for using substandard manufacturing processes to produce contaminated drugs, including Paxil CR, Kyrtil, Bactroban, and Avandamet.
The unit where the contaminated drugs were being manufactured has now been closed, said Schmidt.