India's Leading IT Firm Uncovers Cloud-Based Solution for Clinical Drug Trials
India based major IT firm Infosys recently launched a cloud-based solution to pace up clinical trials and reduce drug development costs.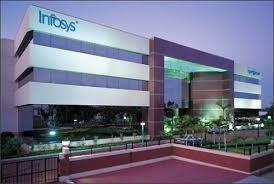 The new solution allows life sciences organizations to speed up clinical trials by driving better alliance among pharmaceutical and contract research organisations, the international software head stated in a statement.
As a latest version of the cloud solution will boost productivity of drug development procedure and make sure timely supply of drugs to subjects cheaper cost.
Infosys head for Pharmaceuticals and services Manish Tandon said "Organisations using our solution will be capable to cost their medicines reasonably as the software application allows real-time collaboration and assists transform their R&D cost model".
As the latest version is cloud-based solution gives opportunity to manage the complete supply chain of clinical trials, addressing organizing and distribution, demand and supply, all over Research & Development sites.
A beta edition of the solution is in use for clinical studies at some of the international pharmaceutical organizations in United States as well as Europe.
"The software will allow pharma organizations to react faster to adjustments in demand, dependent on enrolment and subject turnaround throughout trials as it can be incorporated with enterprise resource planning (ERP) systems, integrating business processes," Manish Tandon stated.
Being cloud-based solution will be offered on pay-per-use basis, which will support pharmaceutical and biotech firms and contract research organisations to avoid investing in and dealing with expensive IT infrastructure for clinical trials.
"With mobility-allowed transactions and remote access abilities, the solution helps real-time data entry for quicker decision making," Tandon mentioned.
The organization is presenting the solution at the three-day 'Sapphire Now' conference being organised at Orlando, Florida in the US.
"Clinical trials are increasing in scale and complexity, driving a need for business processes and systems that incorporate the end-to-end activities, decisions and data throughout business functions.