India Adopts Long Waited Medical Device Guidelines
One of the leading emerging Pharmaceutical markets, India has completed its long anticipated medical device guidelines. The guidelines are set to ease regulation of medical device manufacturing and development by freeing the sector from rules developed for the pharmaceutical industry.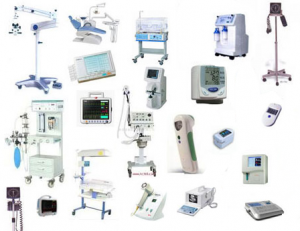 So far, a lack of fully committed regulations addressing the greater part of medical devices left the industry operating under regulation designed to the requirements of the pharmaceutical industry. The application of pharmaceutical rules to medical devices resulted in needlessly burdensome regulations, the sector has long argued, and in doing so held back growth of the domestic sector. By developing rules particularly for medical equipment, Indian authorities have sought to clear these obstacles to development.
Clinical studies are one subject tackled by the new guidelines. Implementing drug rules to devices forced the IV phase clinical trial approach on manufacturers of medical devices, irrespective of much of the rest of the world having a more structured pathway. The regulations presented in February 2017 move India to a II phase clinical trial process, in which safety is evaluated in a small number of sufferers prior to a larger pivotal efficacy trial is started. Trial participants injured in studies are eligible for compensation.
Officials have also re-thought how medical device production is regulated. In developing rules for the manufacturing of medical equipment, India has seemed to the now-defunct Global Harmonization Task Force framework for assistance. Providing manufacturing practices in India in accordance with global standards, instead of pushing drug regulations on the industry, is predicted to offer a boost to India's efforts to promote a local medical device production industry.
The govt is outsourcing the activity of auditing manufacturers of devices classified as Class A and Class B, the local equivalent of Europe's low to moderate risk Class I and Class IIa categories. Notified bodies, which can be "any institute, company or body corporate," will audit manufacturers of such devices to validate their conformance with the quality management system. The notified bodies will be approved by the National Accreditation Body, which could by itself be an outside firm or institute appointed by the government.
India is set to begin implementing the rules on 1 January. The industry has on many occasions reviewed and commented on the text. The text presented recently is a little bit modified version of a draft circulated by officials in October 2016, which in turn was mostly based on the original draft Indian authorities released for consultation in June.