Increased quality risk with offshore manufacturing units: A study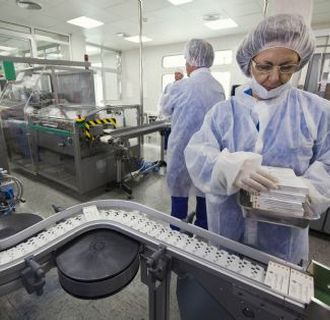 In a new study published in the Journal of Operations Management, researchers reveal that the quality risk is higher for drugs produced in an offshore manufacturing plant compared to those produced by US manufacturers.
The study findings suggest that companies run the risk of damaging their reputation due to quality issues by having offshore manufacturing units to reduce expenses.
Ina study conducted by Ohio State University's Fisher College of Business, researchers found that quality issues were higher for drugs manufactured at a Puerto Rican facility in contrast with a US facility for the same US pharmaceutical firm.
Because of the country's proximity to the USA and oversight by the FDA, Puerto Rico was considered a safer offshore location unlike other countries. However, its status has been tainted in recent years. For instance, GSK's Cidra plant in Puerto Rico cost the company a whopping $750 million for troubles associated with the facility, and researchers opine that the amount "may be dwarfed by the adverse press."
Study lead author John Gray said, "The results show how difficult it is to transfer world-class quality control to an offshore plant, even under the best of conditions."
The team compared around 30 pairs of regulated manufacturing facilities in the USA and Puerto Rico, identical to the parent company and type of product manufactured. Both prescription and over-the-counter medicine-producing plants were included in the survey. It further comprised citations for Good Manufacturing Practice (GMP) non-compliance and an analysis of inspection reports issued by the FDA.
In order to evaluate the level of quality risk at each facility, four independent experts gave a score to the FDA reports. A "slightly greater" but statistically-significant increase in risk was found in Puerto Rican plants.
Gray said, "We believe the quality differences we found in Puerto Rican plants were driven by challenges in transferring knowledge from headquarters to the plant, due to cultural differences, primarily differences in language and values."
According to the study, quality was not an issue associated with distance between the plant and the company headquarters, the literacy level of the local population near the plant, or the number of similar drug manufacturing units in the area.
The authors believe that the probability of consumers being exposed to poorly manufactured drugs from Puerto Rico is low, and the findings have little or no impact on the public.
Gray said, "It is a small practical difference for consumers. But for companies, even a slightly higher probability of a quality error can be a substantial problem."
Since the study was limited to Puerto Rican plants, the results cannot be extrapolated to other offshoring locations. However, authors argue that if the differences in quality risk are primarily due to cultural differences, then the risks might actually be less in Puerto Rico compared to elsewhere.