High Risk Infection Areas for Malaria Affect More Than 50% of African Population
In 2010, 90% of all malaria deaths happened in people living in the African countries of the WHO. Even though the past 10 years have seen significant investments in malaria management in Africa, new study indicates that nearly 60% of the population keep on to live in moderate- and high-threat infection areas. This is in accordance to a research recently published in The Lancet.
To reach their results, scientists from the Kenya Medical Research Institute, the WHO Offic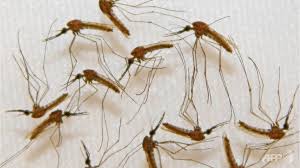 e for Africa, and the University of Oxford in the UK reviewed data from 26,746 community-based studies of parasite prevalence since 1980.
The surveys involved 3,575,418 individuals from 44 malaria-endemic nations and territories in Africa. Using this information, the researchers approximated the proportion of the population aged between 2 and 10 years who were attacked with varying levels of a malaria-resulting in parasite known as Plasmodium falciparum throughout Africa between 2000 and 2010.
The scientists note that 1998 saw the start of the Roll Back Malaria initiative. This is a international framework that is designed to secure vulnerable populations towards malaria. The team wished to see how this effort had affected malaria control in Africa from 2000 up to a decade later.
Rise of population in moderate- to high-infection areas
The scientists identified that between 2000 and 2010, the approximated number of individuals living in areas with high malaria transmission decreased by 16%, from 218.6 million to 183.5 million.
However, the number of individuals living in areas deemed as moderate- to high-threat of infection enhanced by 57%,In 2000 around 178.6 million people lived in areas deemed as moderate- to high-threat of infection and that is increased to 280.1 million in 2010.
The scientists point out that a part of this raise is attributable to population growth. There are now 200 million more individuals living in malaria-endemic areas of Africa than there were in 2000.
The study team also identified that the number of individuals living in very low-risk areas enhanced by 64% over the Ten-year time, from 78.2 mil to 128.2 mil, with 4 nations (Cape Verde, Eritrea, South Africa and Ethiopia) demonstrating malaria transmission levels that suggest realistic malaria removal.
Continued support for malaria management required
However, the researchers say it is a concern that the number of individuals living in moderate- to high-risk infection regions has enhanced. They point out that just 10 nations account for 87.1% of these individuals, and 3 of these countries are not a part of the WHO Malaria Situation Room – a international joint project that is designed to provide assistance to the 10 nations with the highest malaria burden in Africa.
Dr. Abdisalan Mohamed Noor, of the Kenya Medical Research Institute-Wellcome Trust Research Program and co-author of the research, records that the worldwide community has intensely spent in malaria control over the past 13 years.
In 2000, worldwide malaria control financial commitment stood at around $100 million. In 2013, it nearly achieved the $3 billion mark. But the scientists stress that although this research reveals some achievements of joint initiatives, further assistance is needed.
They write: "In a period of global economic recession, these outcomes emphasize the require for continued support for malaria management, not only to maintain the benefits that have been made, but also to speed up the decrease in transmission strength where it still continues to be high. If investments in malaria are not continual, hundreds of millions of Africans run the threat of rebound transmission, with catastrophic outcomes."