Erelzi Gets Approval from FDA, a Biosimilar to Enbrel
The US Food and Drug Administration on 30th August accepted Sandoz's biosimilar to Amgen's blockbuster Enbrel, which will be identified as Erelzi (etanercept-szzs) for all indications provided in the reference product's label.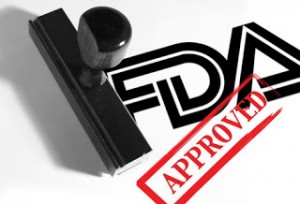 Erelzi is the 2nd biosimilar accepted via the Biologics Price Competition and Innovation Act in the US from Sandoz (the initial was for Zarxio (filgrastim-sndz), which is biosimilar to Amgen's Neupogen).
The acceptance of Erelzi follows a unanimous vote by the US FDA's Arthritis Advisory Committee in last month to recommend use in all indications of the reference product.
Clinical research that assisted the approval of Erelzi involved four comparative pharmacokinetic research in 216 healthy people and a confirmatory efficacy and safety similarity study in 531 sufferers with chronic plaque psoriasis. Extrapolation to all indications accepted for use on the reference product label is on the foundation that the Sandoz biosimilar and the Amgen reference product are basically the same, Sandoz said.
In terms of the discount that Sandoz will offer on the biosimilar, Sandoz spokeswoman Elizabeth Renz told: "It is too soon to think about the cost of Erelzi. That being said, we think sufferers in the US can benefit significantly from a competitively priced etanercept produced in compliance with strict GMPs and high quality standards."
Amgen and Sandoz are still doing work on the details of when Erelzi will launch in court.
"Immunex/Amgen and Sandoz have came into an contract with regard to a preliminary injunction concerning Sandoz's biosimilar etanercept as set out in the Court's order of August 11, 2016. I cannot comment additionally." Enbrel was initially licensed in 1998, according to FDA.
An application for the biosimilar also has been approved by the EMA and is presently going through review. Sandoz also states that it has plans to launch 5 biosimilars of major oncology and immunology biologics across key geographies by 2020 via 11 regulatory filings over a 3 year period (2015-2017), with 6 already submitted.
The great news for Sandoz (which comes as the organization has been working for over 3 years on its biosimilar application) follows a similarly positive report from FDA staff earlier month and a similarly favourable result at the advisory committee for Amgen's biosimilar for AbbVie's blockbuster Humira (adalimumab).