Commonly Used Drugs May Delay Brain Injury Recovery
New study shows that Anticholinergics, a category of drugs recommended to treat common problems which range from bladder issues, depression to insomnia, can in up to 50 percent of old age patients delay their recovery from brain injury.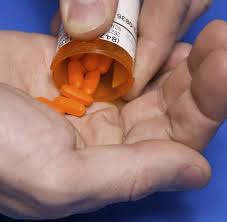 Anticholinergics have in previous studies been identified to have side effects, such as short-term cognitive impairment, confusion and dizziness. But the new research lead by the University of East Anglia (UEA) in the UK is one of the first to examine their effects on people who have suffered from a brain injury.
The team of scientists, which includes researchers from Aston University, other UK research centers and the British National Health Service, presented their results in the journal Brain Injury.
The study collected data from 52 subjects who had experienced brain or spinal cord injury and were undergoing treatment at a neuro-rehabilitation unit.
Patients going through neuro-rehabilitation are usually given anticholinergics to reduce pain, bladder control and other problems.
Researchers identified that the average length of stay among the subjects they examined was longer for those with greater levels of anticholinergic burden (ACB) in their system.
The analysis of data revealed a direct connection between modifications in ACB and duration of hospital stay. Subjects whose ACB scores on discharge were greater than on admission remained longer in hospital compared to those whose ACB scores on discharge were reduced.
However, the researchers point out their research was not developed to show cause and effect; it can only demonstrate that there is a link.
Anticholinergic medicines can conflict with rehabilitation
Senior author of the study Chris Fox, states that:
"This initial study shows the requirement for bigger studies to fully support the outcomes and calls for additional research into what long-term results these common drugs are having on the recovery of these patients."
He describes that while it is usually essential to cure common problems of brain and spinal cord injuries with anticholinergic medicines, drugs side effects like cognitive impairment can get in the way of sufferers rehabilitation, causing in a longer hospital stay.
Co-author Dr. Ian Maidment, says their results add to the proof that, where possible, anticholinergics must be prevented in a extensive range of populations.
"Regular drugs review by a nurse, physician or pharmacist may be a way of guaranteeing that drugs with anticholinergic effects are used properly," he suggests.
The research is significant not just for clinical reasons but also due to the fact one of the measures of hospital efficiency is length of stay, and there are financial rewards for discharging sufferers as soon as is safe.
Prof. Fox concludes:
"Determining things which might negatively affect the length of a patient's stay can have significant financial along with quality of life implications."
For that reason, he adds, the study's results may help enhance the performance of health care by decreasing the time patients spend in rehabilitation.