Brexit Outcome: How Will MHRA and EMA handle the Split ?
With the United Kingdom choosing to no longer be a part of the European Union by Brexit, the vote will have significant effects for the regulation of medicines and medical devices throughout the whole continent.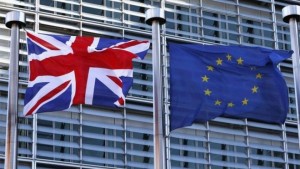 Not only will the European Medicines Agency (EMA) need to move its head office from London (possibly shifting over 600 full-time staff), but the UK's Medicines and Healthcare products Regulatory Agency (MHRA) will need to make a decision if they want to keep on conducting drug production and clinical trial site inspections together with EMA, and whether the UK will now need to build its own drug approval system as UK pharmaceutical regulations are generally determined at the EU level.
As lawyers have outlined: EU Directives, like as Directive 2001/83/EC governing medicinal products, require the UK to implement appropriate regulation into national law. This is done by reference to the European Communities Act of 1972 and via the execution of the Human Medicines Regulation of 2012. The UK's departure from the EU would mean these laws stay in place until the UK government is determined to modify them.
MHRA and EMA also presently work closely on the inspections of manufacturing sites, and on 24th June, EMA released the outcome of such a collaboration as an MHRA inspection resulted in an EMA review of medicines produced at a US manufacturing facility. One of the possible alternatives would be for the MHRA to work like Swisregulator, where medical products are independently authorized but work with EMA is performed under mutual recognition and sharing agreements. Or MHRA function like Norway which is not part of EU but work with EMA.
MHRA spokesman James Rose told,  MHRA has "no thoughts to make at this early stage." He later on added that the MHRA will issue a statement shortly.
EMA spokeswoman Rebecca Harding said: "We value the UK citizens' choice to leave the EU. The British citizens have taken their vote and it is now up to the UK government to choose how to act upon the result of the referendum."
"Article 50 of the Treaty on the Functioning of the EU describes the process to be adopted in case a Member State informs the European Council of its choice to leave from the Union. No nation has ever chose to leave the EU, so there is no precedent for this scenario. It is too soon to foresee the implications of this choice and we will be in touch with the EU institutions. When we have tangible information, we will discuss it with our members," she said. "EMA will carry on with its work with the aim to protect human and animal health and make sure access to drugs that are safe, effective and of good quality."
Mike Thompson, CEO of the Association of the British Pharmaceutical Industry (ABPI) stated in a statement: "The choice of British people has been heard. This creates immediate difficulties for future investment, research and jobs in our industry in the UK. With that being the case, we are dedicated to working closely with the government to agree what actions need to be obtained to send a powerful signal that the UK is open for business."