Aurobindo and Intas among Final few Bidders for $1B Teva Generics Unit
India's leading Pharmaceutical companies Aurobindo and Intas are reported to be going head to head in a bidding war for a block of generics offered by Teva Pharmaceutical in the U.K. and Ireland.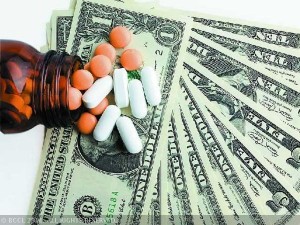 According to Economic Times, both companies arrived at the final phases in the bidding procedure and have tabled "binding offers of about $1 billion."
Neither of their bids may be sufficient to grab the deal, however Mylan, Novartis and private equity organizations Cinven and Apollo Global Management are also said to be in the race, and analysts have earlier recommended the sale price could possibly go to $1.5 billion or higher.
Israel-based Teva stated it is not in a situation to confirm the identity of any possible bidders, nor can it talk on market rumors on sale values.
Teva was pressured to put the generics business up for sale as a situation of its $41 billion takeover of Allergan Generics, a deal that has placed it at the top of the global generics market.
Teva's antitrust contract with the EU also needs the company to put up for sale its Icelandic generics business and a block of other generic products sold throughout Europe. The Teva-Allergan deal was initially agreed in July 2015 and closed in July 2016.
Aurobindo is positioned among the top 5 Indian pharmaceutical organizations and has currently been in the market for Teva/Allergan's cast-offs, purchasing one U.S. product divested at the request of the Federal Trade Commission. Cipla, Dr. Reddy's Laboratories and Zydus Cadila have also tapped into the chance and bought various drugs each.
Privately-held Intas is believed to lie outside the top 10 in the field, and has by itself been the subject of takeover rumors. Last year, rumors circulated that Sun Pharma was gearing up to build a $2.3 billion bid for the organization.
Both Aurobindo and Intas have been active. Aurobindo obtained the western European business of Actavis (now Allergan) in 2014, while Intas purchased Combino Pharma's hospital business in Spain and Portugal in 2015.