Any individual who has never been employed in a capacity where he/she assumed any direct responsibility related to the conduct/management of clinical research is eligible for Associate Membership. All associate members must at least have a Bachelor's degree or equivalent to be eligible for this membership level. Applicants may or may not currently be in active employment.
If you are not sure if this membership level applies to you, you can determine your membership level eligibility by visiting the membership information page.
Associate Membership Benefits
Following are the more valuable benefits of Associate Membership:
– Access to the CRS Discussion Forum
Upon successful payment of membership fee, you will be provided with the opportunity to register and access all areas of our online forum. The CRS Forum is a huge resource of knowledge in the form of contributions made by thousands of members. The forum is moderated by experts from academia and the industry. As of today, the CRS Forum has over 40,000 discussions that our members are benefiting from.
– Emerging Clinical Research Professional (ECRP) Certification
Associate Members are automatically enrolled in the 'Emerging Clinical Research Professional' (ECRP) Certification. This certification covers training in all basic areas of clinical research and equips members with the knowledge required to start their career as clinical research professionals or gain better understanding of the concepts and methodologies in clinical research.
Upon successfully qualifying the ECRP Certification Examination, a certificate confirming the status of being a Certified Emerging Clinical Research Professional (ECRP) is sent to the member's address. The soft copy of certificate may also be available for download by the member. The ECRP certification is valid for two years and can be upgraded to CRA or CRC certifications. For more information about the ECRP certification please click here.

– Discounted Rates For Other Certification Programs and Annual Meeting Attendance
Members enjoy preferential rates for other Certification Programs that the society runs. For more information on these programs, you may visit our Certification Section here. Members also get discounts for attending CRS events such as the Annual Meeting.
– Access to Periodic Trainings with Certifications
CRS regularly conducts web-based or classroom based continuing education programs. Members enjoy access to these webinars and other programs free of cost.
– Periodic Newsletters and Updates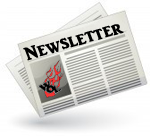 CRS Members can subscribe to "CRS Outlook" and other updates from the clinical research world. Members also can avail an opportunity to write an article or present a perspective in the CRS Outlook.
– Networking Opportunities
Be it the CRS Forum, webinars or the Annual Meeting, CRS Members can make use of the society platform to network with other professionals and organizations. CRS facilitates such interactions for our members and we assist our members if they seek our assistance in such endeavors.
Associate Membership Fee
Associate Membership is available at a variable rate based upon the nationality of the applicant. Annual membership fee is USD 95 for individuals from developing countries and USD 145 for individuals from developed countries. Countries have been classified as developed or developing based on the recommendations of the World Bank. The membership application wizard automatically determines your dues based upon your stated nationality. Membership fee can be conveniently paid using credit card, debit card, netbanking, paypal, cheque or demand draft.

Applications currently closed.