A Novel Research Shows Adult Cancer Drugs could be Successful against High Risk Childhood Brain Tumor
A research lead by St. Jude Children's Research Hospital determined two adult cancer drugs with prospective to enhance therapy of a greater-risk childhood brain tumor; the medicines are now part of a pediatric clinical study.
The mission to enh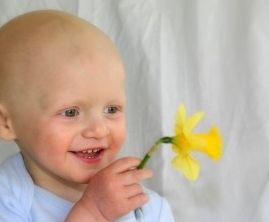 ance survival of kids with a great-risk brain tumor has lead St. Jude Children's Research Hospital researchers to two medicines previously applied to deal with adults with breast, pancreatic, lung and other cancers. The research was released online in the journal Cancer Cell.
Scientists confirmed that the medicines pemetrexed and gemcitabine wiped out cells from mouse and human brain tumors, known as group 3 medulloblastoma, developing in the lab. Medulloblastoma is clinically diagnosed in more than 400 children yearly in the U.S., making it the very frequent pediatric brain tumor. Of the 4 unique medulloblastoma subtypes, sufferers with group 3 medulloblastoma have the most severe prognosis.
Used collectively, pemetrexed and gemcitabine doubled life span of mice with human group three medulloblastoma, in comparison to untreated mice. When pemetrexed and gemcitabine were put together with two chemotherapy medicines presently used to cure pediatric medulloblastoma, the mice lived even more time.
The medicines were recognized by testing the St. Jude library of 7,389 compounds searching for ones that focused group 3 mouse tumor cells instead of normal mouse brain cells. The library involved all 830 medicines U.S. FDA approval. Pemetrexed and gemcitabine appeared as the top candidates, dependent in part on their capability to destroy group 3 medulloblastoma tumor cells at concentrations that scientists demonstrated were safe and attainable in sufferers.
"Our emphasis was to recognize medicines that we could shift easily from the lab to the clinic where new radiation treatment choices are seriously required for these great-risk medulloblastoma sufferers," stated the study's corresponding writer Martine Roussel, Ph.D., a participant of the St. Jude Department of Tumor Cell Biology. "As a primary researcher, it is interesting to be capable to convert a laboratory finding into medicines that are now being used in a clinical study."
Dependent on outcomes from this and earlier research, pemetrexed and gemcitabine were involved in a St. Jude-led multicenter clinical study of kids and teenagers recently diagnosed with medulloblastoma. The medicines are previously accepted for therapy of sufferers with advanced breast cancer as well as ovarian, pancreatic and specific lung cancers. No safety issues were recognized in earlier studies of pemetrexed and gemcitabine for therapy in children with other cancers.
Most group 3 medulloblastoma tumors attribute extreme levels of the c-MYC protein, which assists to control cell development. The protein is over expressed in a lot of cancers and is related with a inadequate result. About 40 % of sufferers with c-MYC overexpression and other features of group 3 medulloblastoma turn out to be long-term survivors, in comparison to 80 % of other medulloblastoma sufferers.
"The medicines recognized in this research will preferably close that survival difference and enhance treatment rates for kids with group 3 medulloblastoma," stated co-author Amar Gajjar.
For this research, scientists depended on mice with group 3 medulloblastoma developed from sufferer tumors. The mice were grown in Roussel's lab and are a highly effective tool for examining the effectiveness of medicines towards human tumors. Scientists used the rats to display that pemetrexed and gemcitabine worked towards human group 3 tumors and that the medicines could be applied in combo with current chemotherapy providers to boost therapy effectiveness without unnecessary risk. Cisplatin and cyclophosphamide were the other medicines applied in this research.