A New Clinical Trials of Type 1 Diabetes has Extremely Positive Outcomes
A clinical trail on a promising therapy for Type 1 diabetes designed by a Ben-Gurion University of the Negev (BGU) investigator in alliance with the University of Colorado Health Science Center had an "excellent outcome" following an eight-week therapy of Alpha1-Antitrypsin (AAT).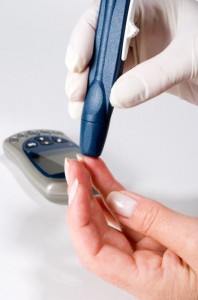 With respect to the research released in the Journal of Clinical Endocrinology and Metabolism, the objective was to assess protection and effect of a new treatment using the anti-inflammatory serum protein Alpha1-Antitrypsin (AAT) in Type 1 Diabetes sufferers in the 1st of three published Phase 1 open studies.
"Following therapy of eight to 12 weeks with AAT, in various patients, it permitted proper glucose levels to be managed without the require for any insulin injections for more than 2 years," reported Dr. Lewis, director of the BGU Clinical Islet Laboratory. In addition, diabetes sufferers, even young people and adolescents, revealed no adverse affects and a exceptional safety profile."
"This is an outstanding beginning in our mission to figure out the interesting opportunities of a safe treatment for autoimmune diabetes," Dr. Lewis describes. "We believe we will see similar outcomes in a number of U.S. sufferers who recently obtained this therapy outside the studies within several months of diagnosis and are still totally insulin free."
The scientists are now enrolling for three more expansion trials. However, it will continue to be a minimum of two years for AAT to get FDA acceptance as an on-label therapy for Type 1 Diabetes.
Dr. Lewis explains
The therapy course was made up of a weekly infusion-drip of AAT, then a year long follow-up with 12 sufferers. "Individual compliance was maximal; an outstanding achievement when one considers several ongoing studies in Type 1 Diabetes that offer poorly tolerated methods.