10% Antibiotic Prescriptions Fail
The outcomes of a 20-year research released in the BMJ discover that 10% of all antibiotic prescriptions fail to deal with the infection. This marks a raise in the number of antibiotic downfalls, which is ongoing to increase.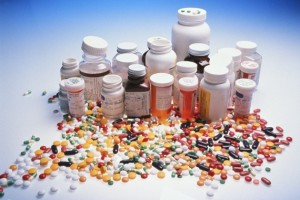 Over the past 2 decades, there has been this sort of a sharp raise in strains of microbes that are tolerant to antibiotics that the WHO have announced the issue a global public health problems.
Regardless of this, primary care physicians seldom report issues of antibiotic resistance in their own methods.
"Both primary care doctors and associates of the public generally consider antibiotic resistance as an issue that largely affects sufferers in hospital," write the scientists behind the new research, from Cardiff University in the UK.
Although many past studies have evaluated antibiotic resistance in medical centers, with respect to the Cardiff team, professionals know "virtually nothing" about the regularity and pattern of antibiotic resistance in primary care.
The new research collected data on antibiotic therapy failure rates in UK primary care. The scientists say that the UK is one of the few nations where it is feasible to access suitable data for assessing failure of antibiotic prescriptions, due to the fact of the way data is recorded in its National Health Service.
Data was driven from the Clinical Practice Research Datalink, which stores the details of more than 14 million people, received from 700 primary care practices throughout the UK.
The Cardiff team examined data from 1991-2012 and targeted on the four most common types of infection:
Upper respiratory tract infections
Lower respiratory tract infections
Skin and soft tissue infections
Acute otitis media.
Failure rates increased over research period and will keep on increasing. The outcomes show that entire antibiotic failures increased from 13.8% in 1991 to 15.3% in 2012. Antibiotics recommended to treat pneumonia, bronchitis and other lower respiratory tract infections were identified to be the minimum successful, expressing an enhanced failure rate of 35%.
Throughout the research period, the therapy failure rates for the generally prescribed antibiotics penicillin, flucloxacillin and amoxicillin stayed below 20%.
However, the failure rate of antibiotics that are not generally recommended as first-line therapies had increased alarmingly. One example of this increase can be noticed in the failure rates of trimethoprim, generally used to deal with upper respiratory tract infections, which had increased 40% across the therapy period.
Author Prof. Craig Currie states that there is a powerful link between the increase in antibiotic therapy failure and an increase in prescriptions. From 2002-2012, the percentage of infections being dealt with antibiotics increased from 60% to 65%. This interval of 2002-2012 was also when the largest increase in antibiotic failure rates happened.
"These episodes of failing were most striking when the antibiotic chosen was not regarded first choice for the problem was treated,". Prof adds:
"Given the absence of new antibiotics being developed, the increasing inadequacy of antibiotics provided via primary care is very worrying certainly. There is a wrong understanding that antibiotic resistance is only a risk to hospitalized sufferers, but latest antibiotic use in primary care is the single most significant risk factor for an infection with a resistant organism. In addition, what happens in primary care effects on hospital care and vice versa."